Dr. Emily Cook, Licensed Clinical Marriage and Family Therapist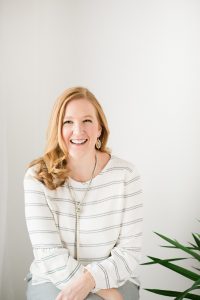 Phone Number: (240) 424-5328
Email: emily@emilycooktherapy.com
Address: 6931 Arlington Rd, Suite 440, Bethesda, MD 20814
Role, Company/Firm: Owner and Therapist, Emily Cook Therapy
Education: PhD, University of Maryland, College Park
Certifications: Discernment Counseling for Couples on the Brink of Divorce
Professional Affiliations/Organizations: Founding President, Metro Marriage and Family Therapy Inc.
Professional Service Types
Co-Parent Counseling
Collaborative Coach
Divorce Coach
Individual Counseling
I AM willing to offer a reduced rate for some or all of my services.
Professional Service Counties
About Dr. Emily Cook
Dr. Emily Cook is the founder of Emily Cook Therapy, a thriving private practice in Bethesda, MD that specializes in helping people repair and enrich their relationships. Her staff of marriage counseling specialists, family and child therapists, and relationship experts are highly qualified to address challenges people face in their lives, partnerships, and families. She is certified in Discernment Counseling, a short-term counseling protocol focused on helping couples decide the path forward in a marriage or separation. She specializes in premarital counseling, marriage counseling, collaborative divorce mental health coaching, and post-divorce individual therapy for people at all stages of the marriage relationship continuum. Her first book, The Marriage Counseling Workbook: 8 Steps to a Strong and Lasting Relationship, is available for sale on Amazon. Dr. Cook is the Founding President of MetroMFT, a nonprofit organization that promotes and protects the practice of marriage and family therapy in Maryland, DC, Virginia, and Delaware.
Looking to go back to the list of professionals? Click here.
Ready to contact this professional? Use the email/phone provided above.